Authentication & DRM
Each one of our Authentication and DRM Partners was carefully chosen to help us deliver additional value to the online video publishing and streaming video content management systems we provide our customers. Working with these partners, we can give you unwavering control over who gets access to your online videos, how and when you want.
Adobe Access
Adobe® Access® software is a robust content protection and monetization solution that lets content owners, distributors, and advertisers realize new sources of revenue by providing seamless access to premium content. Access supports a wide range of business models, including video on demand, rental and electronic sell-through. Read more »
Adobe Pass
Adobe® Pass takes TV Everywhere from concept to reality. Pay TV customers can now enjoy content on a plethora of connected devices. Adobe Pass seamlessly verifies a user's entitlement to content simply and securely, allowing quick time to market, a more secure environment, and more readily accessible content.
Akamai Identity Services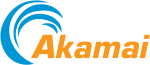 Akamai Identity Services for TV Everywhere provides a single integration point and normalizes the authentication and authorization content requests between programmers and operators. With the common, standards-based set of APIs, requests and responses, content providers can quickly launch entitlement-based media initiatives and support new business partnerships.
Discretix
Discretix is dedicated to delivering innovative security solutions to the complex and ever-changing embedded markets. This specialized expertise has allowed the company to provide chipset and device vendors with complete security platforms that are easily integrated, field proven and future-proof.
Google Widevine
Widevine and thePlatform have partnered to enable end-to-end media management, publishing, video optimization and secure over-the-top distribution for Internet content providers and cable, satellite and telecommunication companies. Widevine video optimization and digital rights management (DRM) and thePlatform mpsBusiness suite enable secure maintenance and distribution of multimedia content to a wide range of devices and provide the highest quality viewing experience for consumers. Read more »
Inside Secure
INSIDE Secure is a leading designer, developer and supplier of software and semiconductor solutions for securing transactions, content and digital identity. INSIDE mobile NFC, secure payment, embedded security and digital security solutions provide security for a wide range of information processing, storage and transmission applications. The company's customers are found in a wide range of markets including mobile payment, identification documents, access control, transit, electronic device manufacturing, pay television, mobile handsets and wireless content and service providers.
Microsoft PlayReady

Microsoft® PlayReady® content access technology provides the premier platform for applying business models to the distribution and use of digital content. This technology is used for defining, incorporating, and enforcing the use of digital content, and enables the secure distribution of content over the Web by enforcing policies chosen by the content provider.
Toolbox
Toolbox's partnership with thePlatform, ensures the most complete, efficient, automated and flexible end-to-end content management system that simplifies your workflow. You can distribute your content globally and position final videos on all target CDNs.