Design, Development & System Integration
Each one of our Design, Development and System Integration Partners was carefully chosen to help us deliver additional value to the online video publishing and streaming video content management systems we provide our customers. Working with these partners, we can streamline your workflows and ultimately save you time and resources.
3Play Media
3Play Media provides premium captioning and transcription services at near-perfect accuracy and very competitive prices. Unlike traditional transcripts, Their transcripts are time-synchronized word for word. This means that every word is linked back to a precise point in your media. They use this time-text data to create closed captions and subtitles in many different formats and languages. They also develop interactive video plugins that enable users to search video down to the spoken word and clip sections of video simply by highlighting the text. These capabilities are compatible with our premium translation services and can all be accessed through our flexible APIs, a secure online account system, and partner platforms that have integrated our tools and services.
Accedo

Accedo is the market leading enabler of TV application solutions. Accedo provides customized applications, products and cloud services to media companies, consumer electronics and TV operators globally, to help them deliver the next-generation TV experience on connected devices. Accedo has offices in Sunnyvale CA, Sweden, London, Madrid, Hong Kong and Sydney. Read more »
Blitz
BLITZ is an independent, integrated digital agency uniquely suited for today's digitally-led brands. We make brands Favorites by building digital ecosystems that result in durable connections between brands and consumers. With an offering including strategy, creative, technology, social, mobile, digital product development, search and analytics, the agency is a partner to many of the world's favorite brands, including Disney, TaylorMade, VIZIO, Adobe, Naked Juice, FX, Dole, Microsoft and Honda.
Founded in 2001 and headquartered in Santa Monica, the company is over one hundred BLITiZens strong and recognized as an Agency of the Year by Ad Age.
Drupal
Our Drupal Module was built on our powerful APIs and provides our customers with the ability to plug mpx directly into their Drupal instance. Exporting individual videos or expansive video libraries from mpx to Drupal, as well as custom players built using thePlatform's Player Service, is as easy as supplying your mpx username and password. Once imported, this content can be arranged into many different layouts. The players are HTML5 and Flash compliant, meaning they will auto-detect the player device and optimize for playback.
Empathy Lab

EPAM Empathy Lab, is focused on driving breakthrough omni-channel commerce strategies and experiences that deliver unparalleled ROI for Fortune 500 and fast-growth organizations around the world. Our deep understanding of enterprise ecommerce and video platforms paired with world-class software engineering capabilities through our global delivery model allow us to provide end-to-end solutions for clients across the globe including American Red Cross, Philosophy, Comcast, DirecTV, NBCU, Rogers Communications, Sony, AIG, Adidas and Coca-Cola.
Headquartered in the United States, EPAM employs over 8,900 digital strategy, user experience design, and IT professionals across the globe, serving clients from locations in the United States, Canada, UK, Switzerland, Germany, Sweden, Belarus, Hungary, Russia, Ukraine, Kazakhstan, and Poland.
Hemisphere Interactive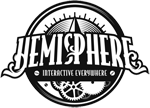 Hemisphere is an interactive agency located in New Zealand, that designs and builds specialized web solutions for local and international clients. Hemisphere has delivered a number of video players for HiT Entertainment and News Digital Media across their various brands and properties. Combined, these players represent tens of millions of video views per month.
Northpoint Solutions

Northpoint Solutions focuses on delivering scalable content and community solutions to organizations that drive revenue through online initiatives. Their clients' specific needs and business goals drive their solutions. They focus on business outcomes and take a technology-agnostic approach to delivering solutions.
Ostmodern
Ostmodern are digital product designers, video-on-demand specialists and content delivery experts.
They believe that innovative design and rock-solid technology produce brilliant products. And, over the last seven years, they've proved that their strategic thinking, design approach and technical delivery ensures tangible competitive advantage and real commercial return.
Toolbox
Toolbox's partnership with thePlatform, ensures the most complete, efficient, automated and flexible end-to-end content management system that simplifies your workflow. You can distribute your content globally and position final videos on all target CDNs.
True North
True North is an independent, digital advertising and media agency. They meld strategy, creative, and media to produce measurable results for some of the world's most recognized brands.
VIP

WordPress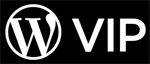 VIP knows WordPress. As the operators of the biggest WordPress website on the internet, they have an expertise in running the entire stack for companies that have websites based on the WordPress platform. This entails overseeing a customer's servers, firewalls, load balancers, hourly back-ups, and upgrades. The company also has a strong dedication to making WordPress work better. In its efforts to do so, it has added over 200 extra features to the system that anyone can use, as well as hundreds of other plugins built just for VIP customers. The best part? These plugins can be integrated into websites with a single-click, so customers don't have to touch a line of code. But if they want to, VIP offers a PaaS architecture that gives developers freedom to extend WordPress and build custom features.
Wordpress
Our WordPress-certified plugin will let you efficiently publish and manage your online video content with mpx directly in your WordPress-based website. Exporting individual videos or expansive video libraries, as well as custom players built using thePlatform's Player Service, is easy to do with our custom WordPress shortcodes. By minimizing the number of screens your production team encounters, this plugin will significantly reduce the time it takes to keep your website's content fresh.
You.i
You.i Engine is a new way to build beautiful TV Everywhere applications. One native codebase reaches all screens with incredibly smooth performance.