Playback, Apps & Devices
Each one of our Playback, Apps and Devices Partners was carefully chosen to help us deliver additional value to the online video publishing and streaming video content management systems we provide our customers. Working with these partners, we can give you the ability to easily create attractive players that are automatically configured for a variety of online video-enabled devices.
Accedo

Accedo is the market leading enabler of TV application solutions. Accedo provides customized applications, products and cloud services to media companies, consumer electronics and TV operators globally, to help them deliver the next-generation TV experience on connected devices. Accedo has offices in Sunnyvale CA, Sweden, London, Madrid, Hong Kong and Sydney. Read more »
Adobe Primetime
Adobe® Primetime lets content programmers and distributors profit from video on every connected screen. It eliminates the complexity of reaching, monetizing, and activating global audiences across devices by providing a modular platform for video publishing, advertising, and analytics. The results? Greater revenue from ad sales and subscriptions, lower operating costs, and audiences that are more engaged.
Bottle Rocket

Bottle Rocket is a full-service mobile solutions provider, focused on creating handcrafted apps for the world's most discriminating brands. The company's apps have won numerous industry accolades including multiple Apple Hall of Fame awards, and frequently appear at the top of their categories on the App Store. The team of senior strategists, architects, developers and artists work their magic from the company's offices in Dallas, Texas.
Chaotic Moon Studios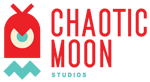 As the world's most innovative mobile studio, Chaotic Moon Studios provides everything from initial brainstorming and strategy, to custom development and publishing, to managing your entire mobile presence in any application marketplace. We stand on our history of long-term success by embracing an intense desire to reach further, faster and longer than ever before. Read more »
Digiflare

Digiflare is a leading digital agency that delivers TV Everywhere applications for web, phones, tablets, connected TVs, and game consoles. Content publishers and distributors leverage Digiflare to create an engaging and intuitive user experience for Video On Demand and Live Streaming applications. Digiflare's clients include PBS, Univision, TuneIn, HBO Canada, Disney XD, Rogers, and Bell. Digiflare offers both professional services and a turn-key TV Everywhere platform offering called Videa™ that plugs directly into mpx. Read more »
Netgem
Netgem provides Connected Home Entertainment Solutions to Multiservice Operators to help them strengthen their end-customer relationship and drive revenue growth. Based upon Netgem's hardware and software technologies, operators are able to develop innovative convergent services and a unique broadcast TV experience, enriched by the power of Internet.
Oregan Networks
Oregan Networks is a leading provider of embedded solutions for digital home entertainment devices, comprising digital media streaming, home networking, TV browsing and user interface technology.
Pace

In today's rapidly-evolving technology environment, operators need to be able to respond rapidly and efficiently to market demands. Pace meets the challenge head-on, with products that are quick to market, easy to deploy and compatible with the latest advances in consumer and broadcast and broadband technology. Pace does not only supply technology; it helps its customers succeed by helping solve their technology and business problems.
Penthera
Penthera's content-delivery service is designed for enterprises, network owners, and media companies who wish to deliver perfect-quality media content to their users. The service delivers episodic content (shows, video clips, lectures, podcasts, audio programming, and complete web sites) and one-time files (movies, training material) to a broad range of commercially-available smartphones and portable media players.
Zentrick

Lift video engagement and conversion with Zentrick – a self-service online platform – by quickly adding interactive elements like social rewards, real-time commerce, dynamic related content, inline gamification, timed surveys, embedded contact forms, mobile app downloads, localized store finders and social feeds to your videos.
Support for distribution across desktop and mobile devices, across social platforms, media buys and owned websites, enables you to activate interactive video into any content or advertising strategy.
Zentrick integrates with thePlatform – providing a complete enterprise-ready interactive video stack for your existing video libraries. Read more »