Syndication
Each one of our Syndication Partners was carefully chosen to help us deliver additional value to the online video publishing and streaming video content management systems we provide our customers. Working with these partners, we can help you get more eyes on your online videos, which is the best way to grow your streaming video business.
Comcast

thePlatform provides content syndication to Fancast and Comcast.net's the Fan. Fancast is an all-inclusive escape that combines everything you want to know about TV, movies, and celebrities. More than just the latest entertainment buzz, Fancast is also the number one place to find what to watch, where to watch it, and when it's available. 'The Fan' is a Comcast-developed broadband multimedia player that dynamically features content from a variety of leading providers.
DivX

DivX, a leading digital media company, creates, distributes and licenses digital video technologies to globally recognized consumer electronics manufacturers ensuring the delivery of a high-quality digital video experience to consumers. With over 300 million DivX enabled devices (DVD players, digital televisions, Blu-ray players, mobile phones and set-top boxes) shipped into the market from leading CE manufacturers, DivX is transforming how people connect to their entertainment choices. Read more »
Hulu
Hulu is an online video service that offers a selection of hit TV shows, clips, movies and more on the free, ad-supported Hulu.com service, and the subscription service Hulu Plus. Instantly stream any current season episode of primetime TV shows, catch up on classic series, explore a wide array of acclaimed movies and documentaries, and discover Hulu Original Series.
iTunes Podcasts

The iTunes Store offers over 100,000 podcast episodes from independent creators and big names like HBO, NPR, ESPN, The Onion, CBS Sports, and The New York Times. The iTunes Store also offers podcasts in dozens of categories, complete with descriptive summaries, ratings and reviews, and the podcast equivalent of album art.
iTunes Store

The world's #1 music store is about much more than just music.1 Shop for movies, TV shows, apps, games, and books. Load up on podcasts. And check out iTunes U, where you can download free lectures, videos, and more from top universities, museums, and other cultural institutions. The list goes on. And on.
Roku

Roku is a leading supplier of innovative and easy to use digital media products. The Roku digital video player is like having your own video library at home with over 50,000 choices— from the best movies, TV shows and sports. It's the easiest way to watch anything and everything from Netflix, Amazon Video On Demand, and MLB.com instantly on your TV.
YouTube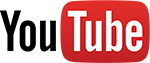 YouTube is the leader in online video, and the premier destination to watch and share original videos worldwide through a Web experience. YouTube allows people to easily upload and share video clips and across the Internet through websites, mobile devices, blogs, and email.